Events, performances, concerts in Valencia
Valencia counts numerous artists some of them being very famous such as the painters Joaquìn Sorolla, Mariano Benlliure y Gil, Francisco Pons Arnau or the impressionist Jose Royo. Among the contemporary artists, we can mention the world renowned architect Santiago Calatrava, the painter Juan Genovés who became a reference with his work "Crowds", the sculptor Juan Ripollès and the street art artist Escif. All of them are regularly exposed in Valencia.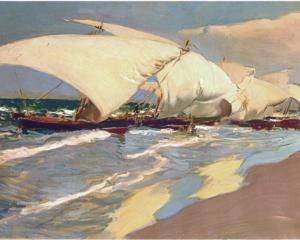 Joaquìn Sorolla, Valencia Boats

EXHIBITIONS/MUSEUMS
♦ Museum of Fine Arts
The Museum of Fine Arts (Museo de Bellas Artes) is the second most important art collection in Spain: great paintings from the 14th to the 20th century, the most known being a self-portrait of Velázquez and a Virgin with the Child of the italian Pinturicchio. From the 17th century and on: paintings of Goya, Greco, Murillo, Rusiñol, Zubiaurre, Zuloag and Benlliure y Gil, Francis Pons Arnau, Joaquín Sorolla and many others. Joaquín Sorolla's permanent collection: 42 works.
http://museobellasartesvalencia.gva.es/

♦ Museo Centro del Carmen, in an old convent
4 October 2018 - 20 January 2019 CUESTIÓN DE FE / CUESTIÓN DE TROZO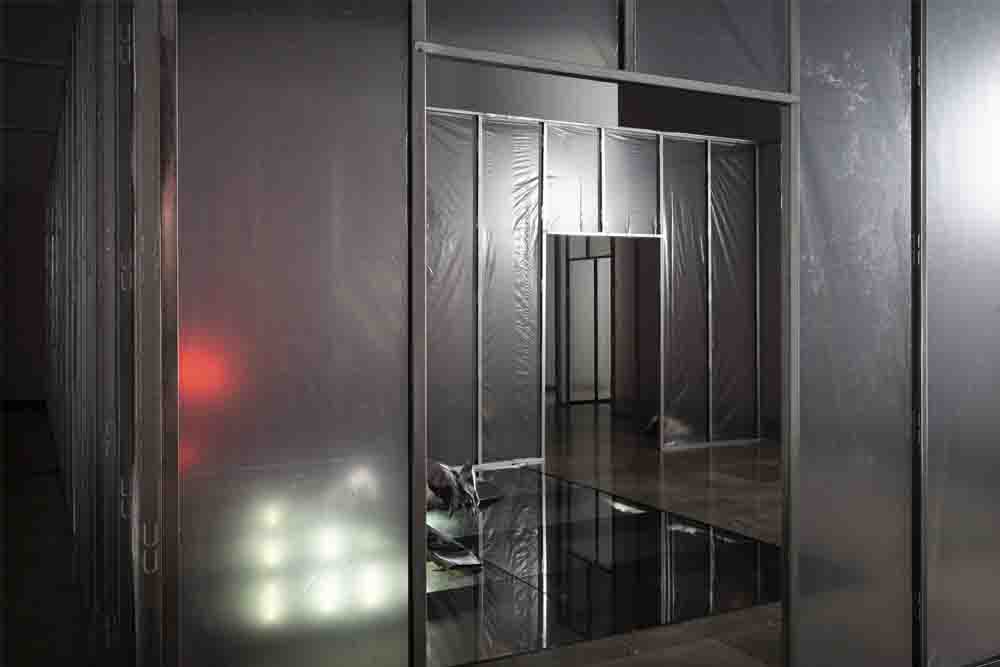 Momento del ciclo 'Totalidad e infinito. Economias de la transferencia en otro(s) tiempo(s) para el arte'
'Totalidad y infinito' is a curatorial research project that raises the idea of ​​artistic exhibition as a great act of transfert, a space in which art, subjects and things are committed to exchange experiences in the area of sensibility. Under this concept, an expository program is structured that seeks to reflect on the world that builds our reality, reaching to the conclusion that everything human that is in it can be distorted, questioned and even disarticulated to infinity.

Museo Centre del Carmen
Calle Museo 2
Near Plaza del Carmen
http://www.consorcimuseus.gva.es/centro-del-carmen/exposiciones/?lang=es

♦ MuVim. Museu Valencià de la Ilustració i de la Modernitat
MuVim's collection features photography, design, advertising, moving image and 'net-art'. The museum building is an example of the city of Valencia's contemporary architecture.
17 October - 25 November 2018
HIPERMNESIA VAGA, IMPRECISA O ALEATORIA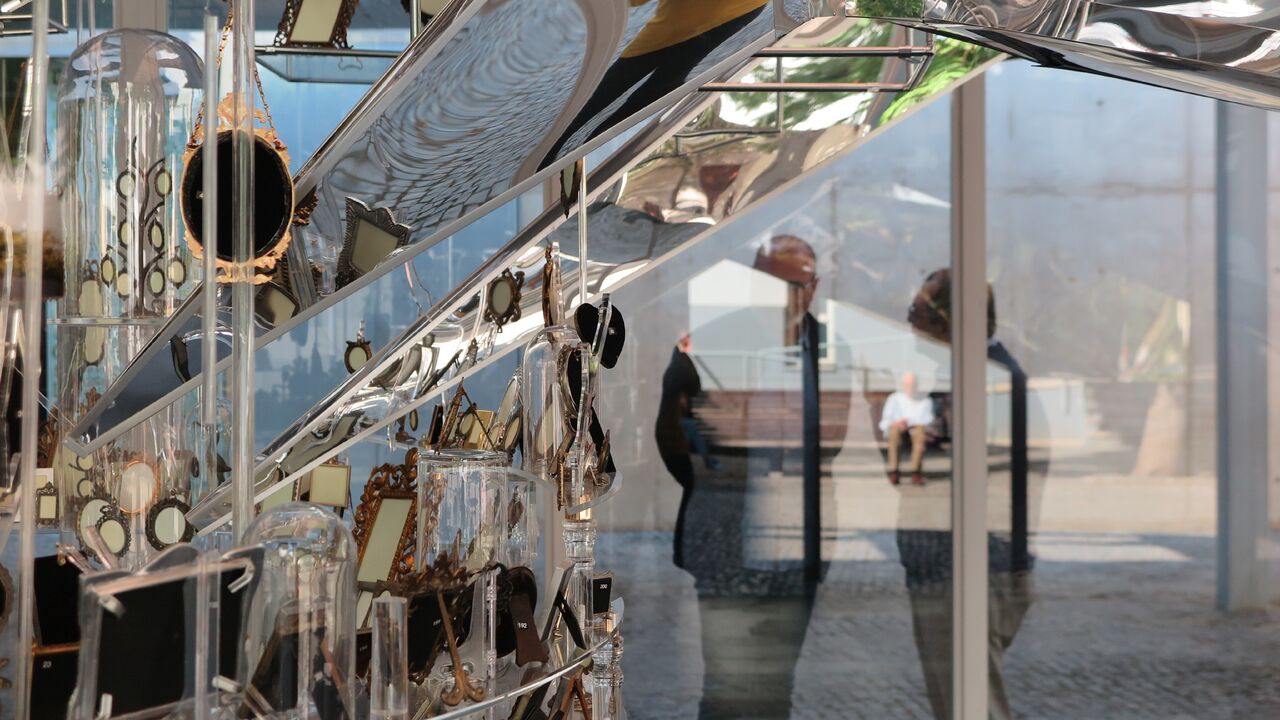 The artist Noé Bermejo reflects on the bounds of memory and on borderlines between the fiction and the reality of our own memories. A methacrylate structure with the shape of an engram (the graphical representation of the neural pathways which our brain sets in motion to evoke a memory) holds a full collection of empty photo frames, mirrors and other photosensitive material, creating an evocative and disconcerting play of light and shadows, presences and absences which shows us the fragility of our memories and how delicate is our identity and our own life storage.​ The artist collected more than 500 photo frames to build an intended metaphor of human memory as an archive and a physical space for storage but also like a complex and extremely delicate machinery generating changeable, ephemeral and recurring pseudorealities.
♦ IVAM. Instituto Valenciano de Arte Moderno.
Collection of Valencian paintings of the 19th century and international art of the 20th century.

Current exhibitions
27 September 2018 - 6 Januay 2019
Ángeles Marco: VERTIGO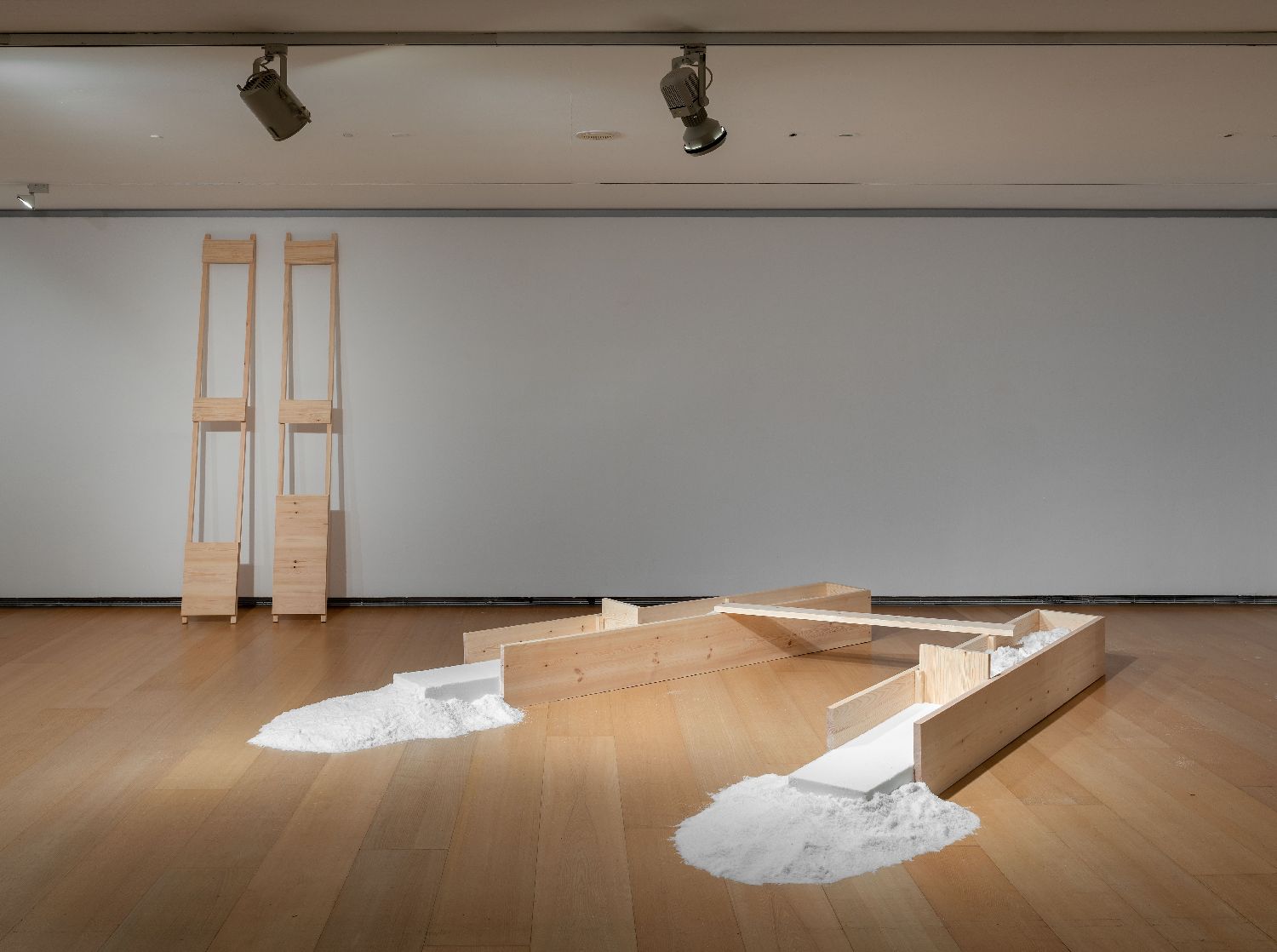 Ángeles Marco (Valencia, 1947–2008) is one of the most important artists in the generation of artists that spearheaded the renovation of sculpture in Spain in the 1980s and 1990s. She was associated with the theoretical assumptions of international Conceptual Art and Post-Minimalism. This exhibition presents a carefully chosen selection of sculptures and drawings and a considerable amount of archive material representative of her entire career and not previously seen, concentrating on the series of works produced in her early years – Espacios ambiguos (Ambiguous Spaces), Entre lo real y lo ilusorio (Between the Real and the Illusory), El Tránsito (The Transition) and Salto al vacío (Leap into the Void), and on the works made from 2000 to the artist's death.
23 March 2017 - 30 December 2018 Julio González's constellations
BETWEEN REPRESENTATION AND ABSTRACTION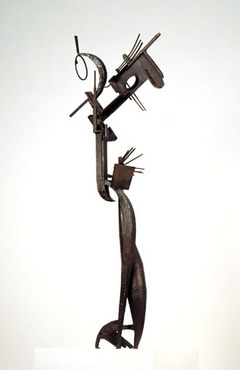 In this new presentation of the room devoted to the Julio González collection, viewed from our current perspective and sensibility, the intention is to emphasise the basic concepts of the experience of sculpture, such as the aesthetic handling of materials and their arrangement in space, IVAM explained. Julio Gonzalez, Man of Iron, (1876-1942), was a painter, sculptor and architect of form and light. He figures among the greatest artist of his time: Braque, Miro, Mondrian and of course Picasso.
♦ Casa-Museo Benlliure



In 1957 María Benlliure Ortiz donated the family home where her father, the famous painter José Benlliure Gil (Valencia 1855-1937), lived and worked along with numerous works of art and interesting objects within the house to the Valencia City Hall. Works by renowned artists of that time such as Sorolla, Muñoz Degraín, Rusinyol, Luna Novicio, Nagy, etc can also be seen in this museum.
http://www.museosymonumentosvalencia.com/en/museums/casa-museo-benlliure/

♦ Fundación Bancaja
26 October 2018 - 24 February 2019 Uiso. El suicidio de la pintura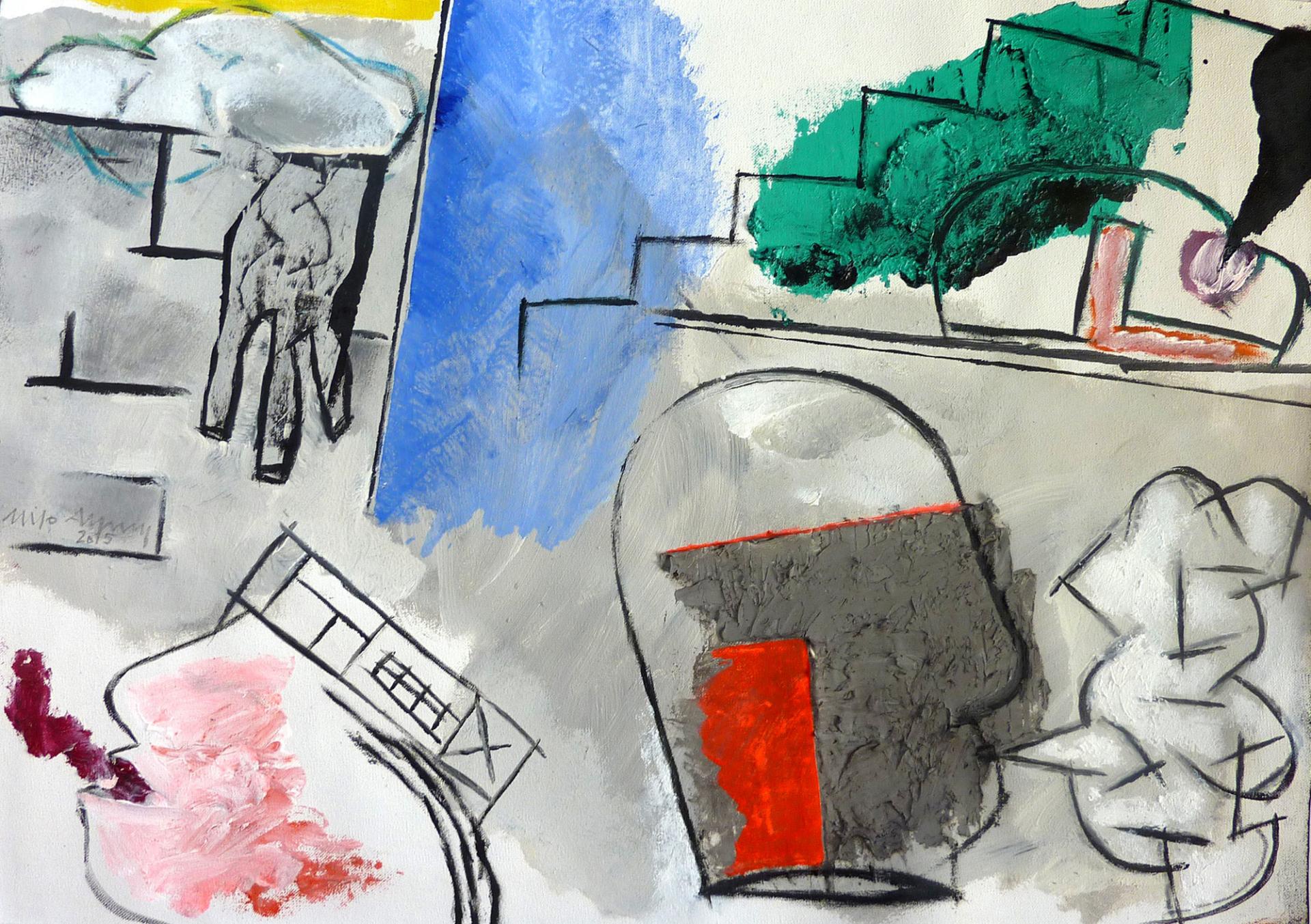 Fundación Bancaja presents « Uiso. El suicidio de la pintura » which brings together the most recent work by Uiso Alemany, conceived mostly for the exhibition and carried out during the last three years. The exhibition reveals the creative attitude of the Valencian artist always in search of the extreme possibilities of painting from the contemporary and, at the same time, rescuing characteristic features of primitivism. Uiso Alemany (born in Valencia in 1941) was one of the founders of the Bult Group. Uiso Alemany painting has been exhibited in the main Spanish cities and in countries such as China, Brazil, Cuba, Argentina, Uruguay, Mexico, Portugal, Italy, Germany, Belgium, Switzerland, Morocco or Israel.

Plaza de Tetuán, 23 , Valencia
http://www.fundacionbancaja.es/
PERFORMANCES
Palau de les Arts Reina Sofia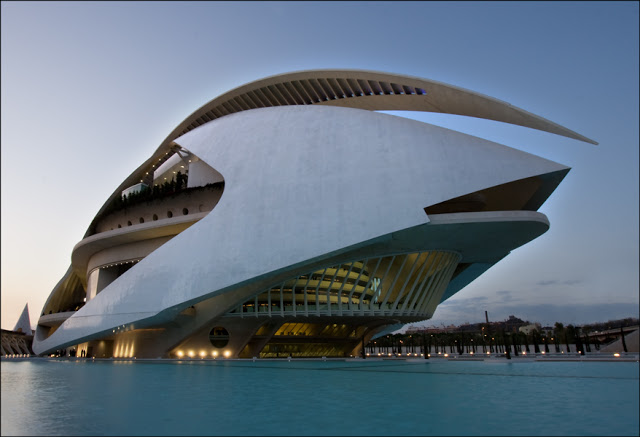 The Palau de les Arts Reina Sofia is part of the Ciudad de las Artes buildings designed by the Valencian architect Santiago Calatrava. It is an opera house and cultural centre dedicated to promote the performing arts and is expected to become one of the finest international venues for theatre, dance, opera and music concerts.

Annual music and opera festival, the Festival del Mediterráneo.
Programme 2017-2018: https://www.lesarts.com/temporada-2017-2018/
Palau de la Musica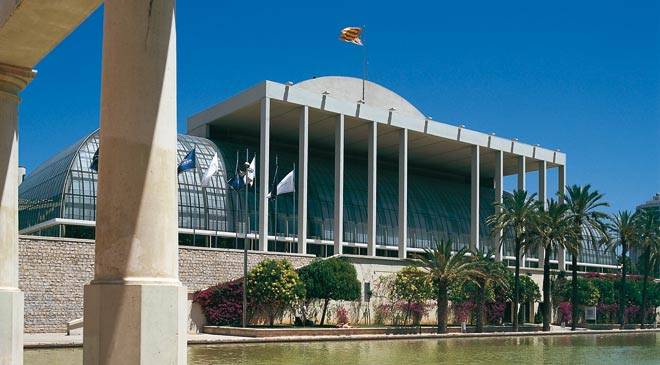 The Palau de la Musica in Valencia is an important cultural centre with a programme of concerts, poetry, literature. It is reported as one of the most important musical centres in Europe.
Programme 2018: https://www.palauvalencia.com/programacio-i-ventes/
21th Valencia Jazz Festival (July 2017)
http://www.palaudevalencia.com/
City of Arts and Sciences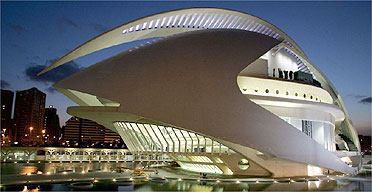 Concerts 'Música con Berklee'
'Berklee: Música e innovación'
July to October
http://www.cac.es/berklee/week.jsp

Concerts: agenda
http://www.cac.es/en/buscar.html?search=concert
http://www.cac.es/en/home.html
FESTIVALS
Film Festival
33rd edition of Valencia International Film Festival Cinema Jove
The Valencia International Film Festival Cinema Jove took place from 22 June to 29 June, 2018. The Festival is recognised as belonging to that selected top five specialised international film festivals of Spain (in a country that runs over 250 film festivals) and it has become a reference European festival that is known worldwide. The Valencia International Film Festival Cinema Jove is recognised by the International Federation of Associations of Film Producers (FIAPF) as a specialised film festival with an international ranking that is geared towards film professionals and which is always in search of new and brilliant filmmakers.
http://www.cinemajove.com/en/
Copyright © 2015 Valencia Arthouse All Rights Reserved